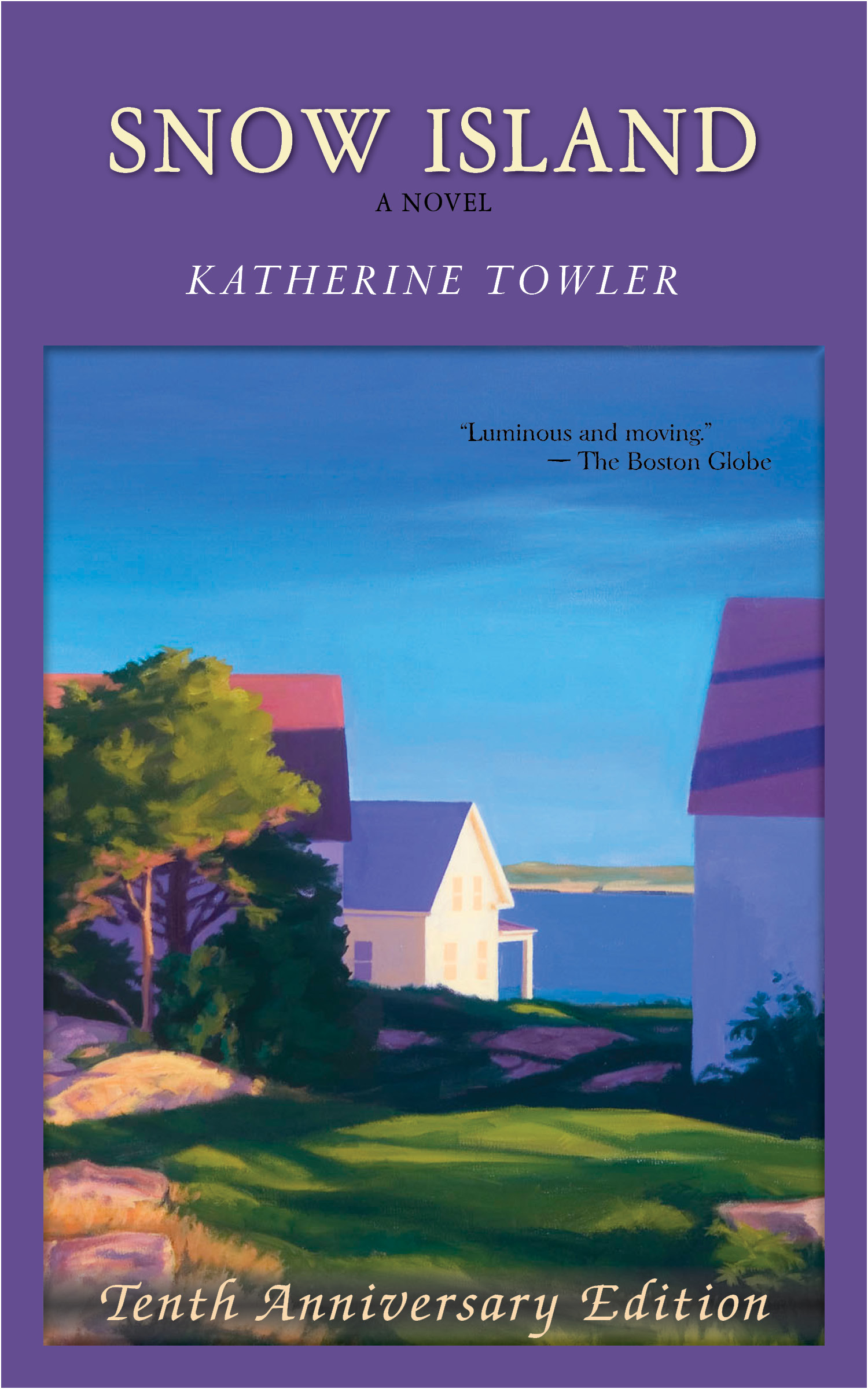 Purchase Snow Island
Snow Island was chosen as a Barnes and Noble Discover Great New Writers title and an Indiebound selection.
Snow Island is the first volume of a literary trilogy set on a fictional New England island. The three novels span the years from the early 1940s to the early 1990s, chronicling the lives of two generations in two island families against the backdrop of the major twentieth century wars.
In Snow Island sixteen-year-old Alice Daggett still feels the presence of her dead father as she shoulders the responsibility for keeping the family store running. George Tibbits, a loner in his forties and the owner of the island's twin houses, returns each year in an act of homage to the women who raised him there. While George struggles to make peace with his troubled past and Alice befriends the twenty-six-year-old who tends the island lighthouse, both characters learn the hard lesson of what it means to love. The power of place and memory informs this story set as the country is drawn into World War II.
Praise for Snow Island
"Luminous and moving." — The Boston Globe
"Graceful… Towler's strength is her deft rendering of time and place. Lyrical and gentle, Alice's wartime coming-of-age – and the island itself – continues to resonate after the last page." — Publishers Weekly
"An evocative tale… The carefully chosen, and ultimately spare, language of Snow Island belies its quiet emotional wallop." — The Denver Post
"An elegant novel… Katherine Towler creates an engrossing atmosphere that feels true to its time and place." — Sun-Sentinel (Fort Lauderdale)
"Lovely… This is the perfect novel to curl up with on a winter's night… and then share with a friend." — Ann LaFarge, syndicated reviewer
"Captures the complicated emotions of falling in love for the first time." — The Dallas Morning News
"Slow cooking shows in the plausibility of the story, the vividness of the scenes, the depth of her characters, and the poetry of her language… a really fine novel." — The Portsmouth Herald
"Towler's first novel adeptly personifies loneliness in the self-imposed exile of George Tibbits and the circumstantial solitude of Alice Daggett, both of whom are bonded by a common need for the isolated shores of Snow Island." — Booklist
"A small New England island in the early 1940s is the setting for this lovely first novel…beautifully written —life on the remote island is easy to visualize and the two stories are smoothly linked." —Library Journal
"[A] sensitive debut novel…a well-crafted tale, subtle and memorable, that should have a broad appeal." —Kirkus Reviews